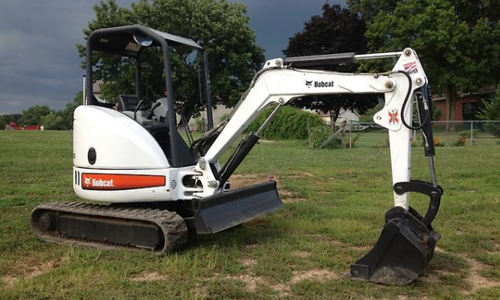 It is the duty of a professional landscaper to increase the value of your homes by using innovative styles and techniques and enhance your garden in to something that you enjoy every time you look of your window. Often, only an expert or a professional can take complete responsibility of beautifying your landscape and make it more appealing.
The basic task that all professional gardeners include weeding of the garden beds, replacement or addition of some plants in your garden, watering and mowing the lawn, etc.
While looking for the ideal landscaper, remember that you should find a professional who is able to set up a maintenance schedule for you to be able to visit your home on regular basis and look after your garden. Do not forget to check the history of the employ who you are about to hire. Know what different kinds of work they have accomplished in the past and what their specialities (if any) are.
A good gardener knows how to carry out the simple tasks such as planting bulbs, shrubs, flowers, or trees. It is also the duty of a professional gardening expert to give the right types of suggestions and advices to their clients. Also, they should be able to provide you with good references.
So how would you identify who are the ideal landscapers? What qualities define them as the best landscaper? Here are some top qualities to look for when you are looking for particular requirements from a landscaper:
• Official Recognition and Certification
This is the primary requirement of any good landscaper. Your landscaper should be from a well authorised, legitimate and a professional company. The basic qualification required is a bachelor's degree in Landscape Architecture from an authorised university. Some may have masters too, but a bachelor is a must.
• Reputation
Good landscapers do gain sufficient popularity and good reputation. Their best tool of advertising and publicity is word of mouth. You can talk to your friends and neighbours who have taken the services of an organisation and they can recommend you some well known gardeners and landscapers.
• Experience
This is most important thing while choosing the best landscaper. Their experience will directly indicate the quality of a landscaper. You can ask to have a look at their past portfolios such that you are sure that they meet your standards and requirements from them.
• Objectives
It is a good idea to share your objectives with your landscaper and also try and understand their goals concerning your garden. As they are the experts, they better understand how things can be done in order to achieve your set goals. It might also include talking of some boring things like time period, finances etc.
Having a good garden is much more than simply having a collection of the right trees in your garden. It is also maintaining it nicely and keeping it as fresh and new as ever! For people who wish to have such an appealing landscape, taking suggestions and advices from an expert landscaper is a good idea.