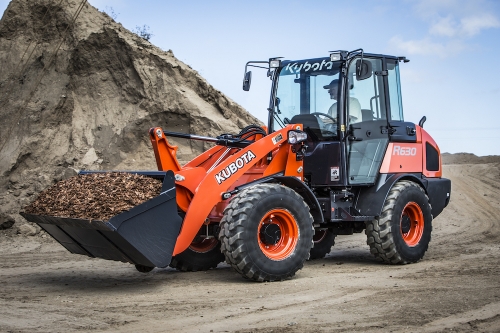 Wall Anchors are a generic name for a type of solution designed for cracked, bowing, and bucking walls. You will probably run across several brand names of this system throughout the internet. There are common design factors for these systems that we will compare with other bowing wall solutions in this article.
Any Wall Anchor System, there are several brand names available, uses anchoring plates and rods to stabilize the wall and counteract pressure being exerted against it-without the cost and expense of rebuilding the entire wall. The technicians insert steel anchor rods through the wall to an anchor in the outside earth. Finally, steel wall plates will secure the rods to the inside basement wall. Anchors will be placed at different locations along the wall and rod extenders will be used to avoid the deck, flowerbeds, and other landscaping. In fact, the entire process takes less than a day on average. This home and lawn are left in almost the same condition as when the technicians arrived-without the bowing walls of course. These rods and anchors can then be adjusted as time goes on to continue providing the structural correction required.
You need a Wall Anchor if…
You have bowing or bending displacement of one or more walls
There is cracking present on the bowed or bent walls
You experience fluctuations in the amount of bowing or bending over time
Wall Anchors WILL:
Secure a bowing wall by means of horizontal reinforcement
Straighten a bowed wall immediately, with additional excavating
Be able to be installed in as little as one day, without large hydraulic equipment being brought into the basement
Predictably perform their function without depending on an epoxy adhesive the way that carbon fiber strips do (which have been documented to fail sometimes)
Wall Anchors MAY:
Straighten a bowed wall gradually over time, by tightening the torque nuts during dry seasons of the year
Wall Anchors WILL NOT:
Provide protection against vertical settling (their reinforcement is wholly horizontal in nature)
Provide protection against surface water or groundwater incursion
Take up interior space in the basement the way vertical steel I-beams do
Place additional stresses on the main floor joist system of the house, the way that vertical steel I-beams do
Require 15′-30′ of available depth in the yard the way helical tiebacks do
Require large holes (8″-10″ diameter) to be cut into the foundation walls, the way helical tiebacks do
Now that you have a basic idea of what a wall anchor will and won't do for your foundation, it's important to understand how they are installed. Installation methods are often a good way to determine if you would like to have a particular solution included in your foundation repair project.
At this point, I like to know what other solutions are available to me if I choose not to use a wall anchor system. You will probably have a Design Specialist in your home who can answer the specific restrictions of your property, or your soil conditions, but if there are no limitations, here are your various options:
Carbon Fiber Strip Reinforcement:
Will NOT stop wall from tipping at the top
Will NOT straighten the wall
Relies on epoxy bond to the wall
CANNOT be installed on a wall with large cracks or any displacement
CANNOT be adjusted over time
Replace the Existing Walls:
Destroys landscaping and yard
Takes several weeks to complete
Must move out during construction
No warranty against the same problem occurring again (expect similar results).
VERY Expensive-$50,000 plus
Steel Reinforcement:
Rigid I-Beam will only touch the wall at the worst point
Wood framing is not designed to support additional load, especially for straightening
Design requires comprehensive structural analysis
Lose up to 8 inches of living space off each wall reinforced
Have to remove all drywall from floor to ceiling in a finished basement
Helical Anchor:
Installation time can be longer and more disruptive than other methods
Must create large holes in wall
Requires large hydraulic equipment
CANNOT be used in tight spaces, or areas with limited access
Requires large equipment to adjust
This information can get you started on your investigation into bowing and bending wall repair methods. These concepts and processes each have limitations and benefits and as always, it is best to consult a Design Specialist and a licensed residential structural engineer prior to selecting any one method to repair your foundation. Your home and your property may have conditions present that will negate one repair type or another.