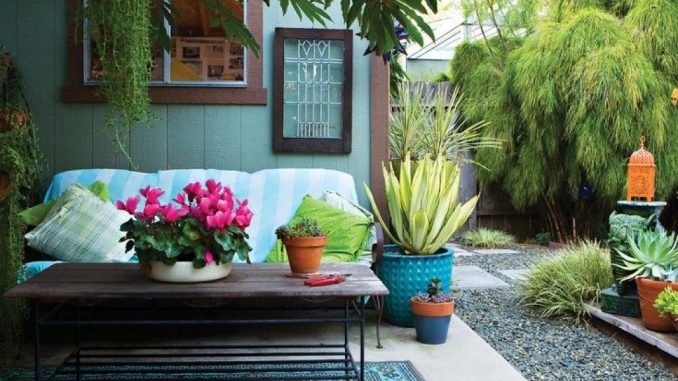 If you're planning to install a pool, then an above ground pool is the best idea, and then you'll need some landscaping for above ground pools. Not only they're cheaper, but they are easy to install and give a lot of creative possibilities when it comes to landscaping. Not only can you add a deck, but you can put plants around it, you can deck the walls, and even add aquatic plants.
Decks
You might think, why should I get a deck when all I need is a ladder to get in and out of the pool? Well, the only reason for it, is that it's not pleasant for the eye, and in fact, you wouldn't be using your above ground pool possibilities: a pool is not only for swimming, but also for hanging around! A nice deck will be useful to get cleaned up before getting in the house, is a great place to put some chairs and entertain visitors, you name it. Putting a deck will integrate your above ground pool into your landscaping design.
If you want something simple, a 10x10ft board will do, in case all you want is a couple of seats. Now, if you're thinking of using your deck for entertainment purposes, you can cover a wider area, surrounding the pool and going into your barbecue area. This depends on how much money you can spend and if you can or will do it by your own. If not, you can get someone else to do it for you.
In case your kids are very young or you usually have young kids at home, a fence will come in handy. This security feature can be decorated with vines or any similar plant and it will give more peace of mind. In fact, they add some nice decorative touch to above ground pools.
Plants
When choosing plants for landscaping around above ground pools, you must choose those that could resist chlorine water, since they will receive it from the pool. They also should be plants that don't grow too fast and don't drop leaves into the water. This is very dangerous since it can end up damaging the water filters.
If you plant shrubs, make sure they don't overgrow so to cover the pool machinery. The least maintenance the plants and flowers need, the better.
You can also plant some tropical flowers, such as Canna lilies and lantanas. These luscious flowers will give some tropical flavor into your landscaping for above ground pools.